Oh deer! Super cute fawn faux fur collar from Spaceship Lolita.
This collar is so sweet!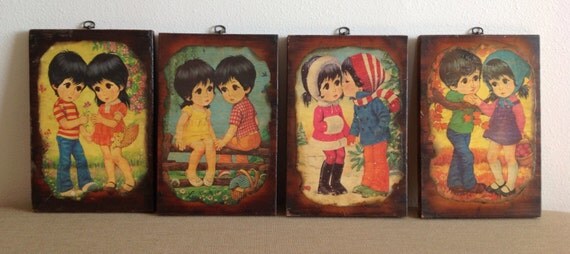 Big Eyed Boy & Girl Four Seasons Wood Wall Hangings from Sinderellas Attic.
I love these kitschy prints from the 1970s. Extra points for being on little wood plaques!

The first time I saw a mug tree in person was at a breakfast spot in Portland. You
selected your own coffee mug from their large mug tree and then helped yourself
to coffee from the counter while you perused the menu. I think this little tree would look great in my future new home's kitchen!
Wonder if the she takes custom orders?
This avocado green fan is just perfect.